Back in 2008 on October 31st the bitcoin whitepaper was published. At bitHolla we've chosen this special month to release the HollaEx token that was launched on the Ethereum blockchain on Halloween October 31st as a memento to the bitcoin whitepaper!
Along with that, we've also made big strides for the HollaEx Kit, Vault and Holla-Dash. Read on below for a breakdown on what's been going on
Summary of October:
We released HollaEx Kit v1 and opened it to the public. It got covered in different news channels and media such as Yahoo Finance, Tech Telegraph, Business Insider etc.
Multiple new exchanges have been on-boarded with the HollaEx Kit in Korea and Africa and they are set to launch before the end of this year.
Rebranded HEX back to HollaEx for the software and kept only HEX as a reference to the token symbol (HEX).
Opened up hollaex.com as the HollaEx Token exchange market place.
HollaEx Token was born on Halloween 31st of October 2019 and is now supported on bitHolla Vault. People can use Ethereum based wallets like Metamask to send and receive funds.
Added ERC-20 token support on bitHolla Vault, opening up the door for many different coins/tokens to get supported on our wallet system.
Made significant improvements and refinements in UI/UX of bitHolla website and user dashboard.
Updated our documentation to provide a step-by-step guide for businesses and developers to set up an exchange solution.
HollaEx Telegram channel is open and for those that join they will now receive updates and announcements about HollaEx specifically.
Created a HAP (HollaEx Affiliate Program) for marketers and influencers. People in HAP can gain a 10% bonus for referrals. Applicants for HAP can now apply here.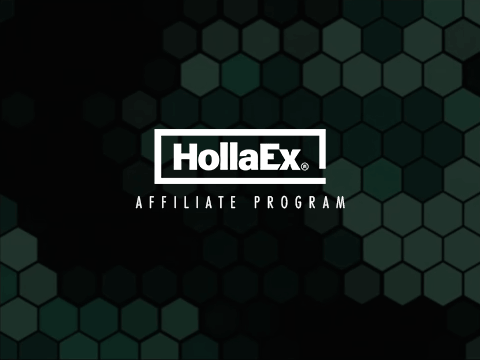 Milestones for November:
Exchange software on-boarding and creation flow will soon come with an intuitive step-by-step wizard that will provide a faster and smoother exchange configuration experience.
The HollaEx affiliate program (HAP) is now open to onboarding talented marketers and salespeople.
More content such as videos and step-by-step guides for exchange operators and Vault users.
More exchange listing for the HollaEx Token (HEX) on different markets.
HollaEx Token public sale wave auction will be open on December 18th.
For read the full story at bitHolla Blogs

For more crypto industry and bitHolla news, check us out on Facebook, Twitter, LinkedIn, and our website! To trade the HollaEx Token (HEX) visit the exchange.