The future is big business. We only need to look at the amount of crypto being locked up into DeFi indicating growing confidence in the crypto markets. The majority of these new projects are locking up assets within the ERC-20 realm (see figure below).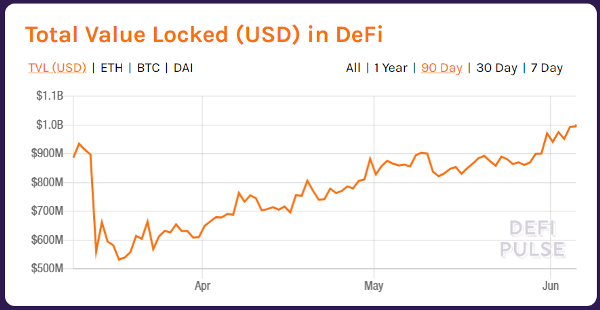 Busy BUIDLing. It has been no different for bitHolla with more XHT being locked up as more exchanges come online, the last two months have been revealing.
We've also run some user-testing experiments which have proven that there is a great need for easy-to-use and affordable exchange software that also allows for coin creation built right into the package.
For those that want to get a preview of what others have been doing with the HollaEx Kit you can visit here.
So without further ado, here is what happened for the last 2 months:
Built and opened up a small exchange onboarding process for random clients for our cloud exchange that allows anyone to self-setup and start a full exchange system for testing purposes priced at $300 for one month. Exchange setup requires no technical knowledge and anyone can follow simple steps to start an exchange service. (setup your exchange here)
Onboarded a few clients from the US to Europe with the new streamlined onboarding pipeline for them.
From research, liquidity options for these exchanges is will be a much needed added feature that will be addressed via the HollaEx Exchange Network (coming soon!).
We've released HollaEx Kit v1.5 which now allows an exchange operator to customize his exchange and its branding as well as many refinements in the exchange creation and setup flow. It is a big step towards exchange WordPress vision that allows anyone to run an exchange. You can read more about this release here.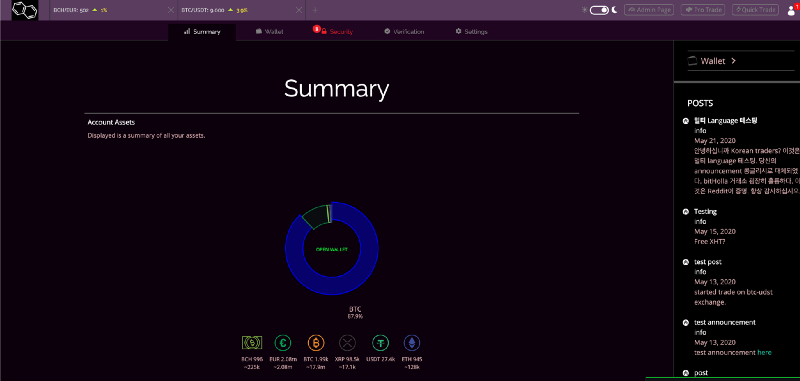 Continued our development on XRayTrade 2.0 as the exchange professional interface. UI/UX is being worked on for beta launch next month.
Significant improvements have been made to Robolla so that it works with different markets and using the bot with production exchange clients.
Our landing page bitholla.com website and the new site is going live very soon with new content and information.
Coverage in the media from interviews we had with a few different publications below:
"This is perhaps due to more people being online while they are stuck in quarantine, trying to make living online trading crypto," Beikverdi added.
– Coronavirus Pandemic Is Reshaping Blockchain Companies' Roadmaps
– Libra Adapts White Paper to Appease US Regulators, Hopes for Changing Tides
– Peer Into the Crystal Ball: Will BTC Halving Echo Fate of BCH and BSV?
– On Sina Finance China
---
What's next:
Design and architecture of HollaEx Network as an open exchange network for anyone to join with the HollaEx Kit and connect to our shared liquidity pool.
Automated bitHolla Cloud infrastructure for deploying and hosting client exchanges.
Planning and strategies for the future of Vault both within our HollaEx exchange network and outside as a standalone service.
Integrating card payment processing for our exchange client.
XRayTrade 2.0 design implementation and testing.
For more crypto industry and bitHolla news, check us out on Facebook, Twitter, LinkedIn, and our website!