To keep up with the promise of our CEO (Mr. Beikverdi) of building an exchange kit that makes launching an exchange similar to "WordPress which makes it easy for anyone to make a website" we will be launching the HollaEx exchange on December 18th. It is going to be available on hollaex.com website.
Over the years, we have strived to be the leading solutions provider for trading and exchange technologies. That is why we developed the HollaEx kit as a solution that will give anyone access to cutting-edge exchange infrastructure.
The HollaEx kit is not just a rocket fuel for exchanges but it also serves as an affordable and open-source alternative to what currently exists in the market.
HollaEx.com Open Exchange, a live example of what the HollaEx Kit can do
To bring to life exactly what you can expect with the HollaEx kit, we decided to launch our cryptocurrency exchange using the HollaEx kit.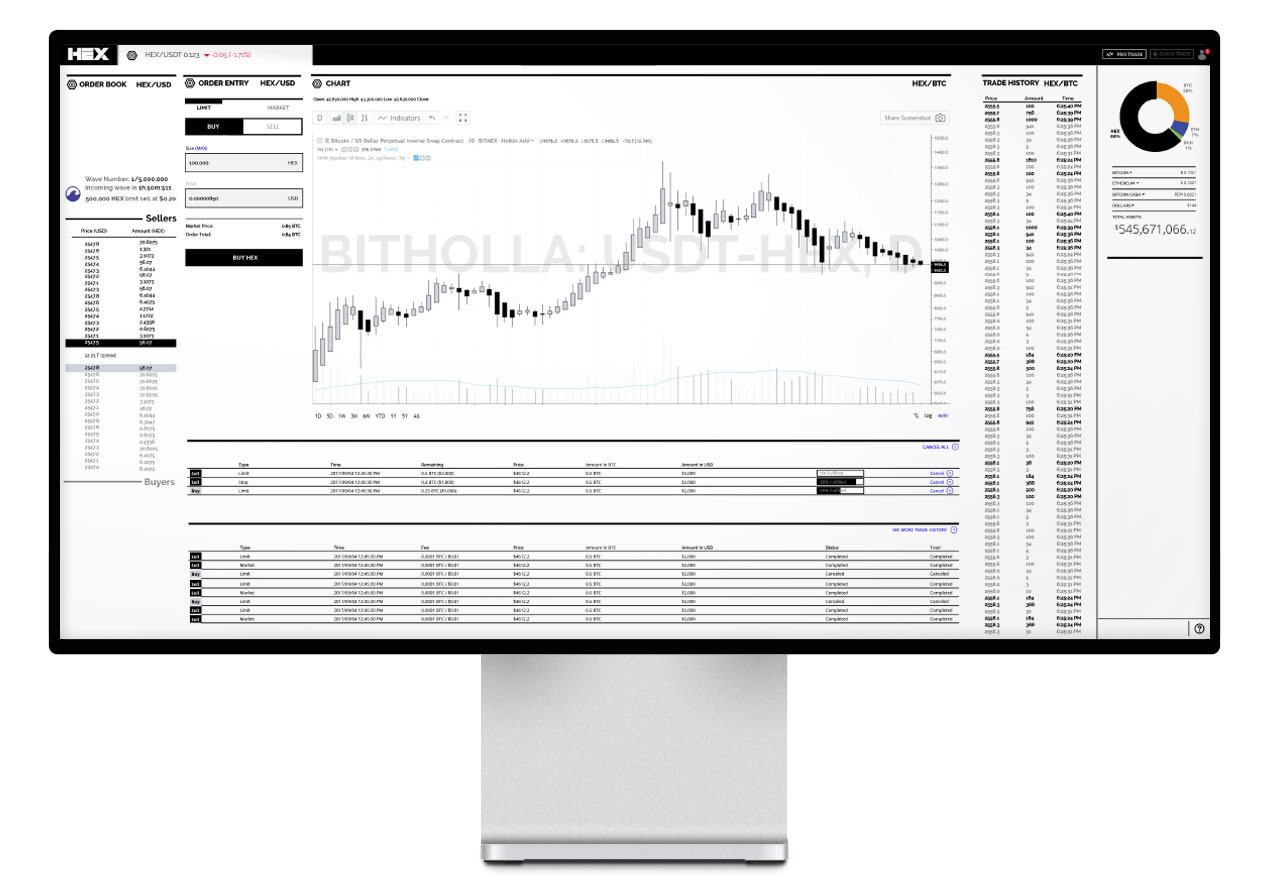 With a design that suits optimum performance, this exchange will enable live trading 24/7. Plus, it will also support popular cryptocurrencies like Bitcoin (BTC), Ethereum (ETH), Bitcoin Cash (BCH), Tether (USDT), Monero (XMR) and Ripple's XRP, thus allowing its users to make easy withdrawals of major assets. Watch out for updates and support for more cryptocurrencies and trading pairs soon.
The HollaEx token (XHT) token will remain to be the native token of the exchange platform. Although they have similar acronyms, our HollaEx token is not to be confused with the Bitcoin HEX token by Richard Heart.
As a native token, the HollaEx token (XHT) will serve as a utility and users will be able to trade it on the HollaEx exchange.
What can you do with the HollaEx Kit
If you are looking for a self-launch kit for an exchange, the very same HollaEx kit we use to build the HollaEx Exchange will be available.
With a 15 day free trial you can customize the user interface and localize the user experience to fit your users. This can be done through the GitHub open-source code that comes with the HollaEx Kit.
In case you lack the technical background to launch and customize your exchange with the HollaEx kit through GitHub, you can get technical assistance by going to dash.bitholla.com.
With assistance from our team of specialists, you can launch the exchange on a server and customize it to fit your needs.
More to Come
On top of launching the HollaEx Exchange as an example of what you can do with the HollaEx kit, we are going to give away 20 HollaEx tokens to the first 100 verified accounts on the HollaEx exchange. Additionally, verified accounts are granted larger withdrawal limits and near-zero trading fees.
We also plan to bring on board the Wave Auction token distribution model that will reward vigilant traders on the HollaEx exchange with more HollaEx tokens.
All users who sign up for the HollaEx exchange will be able to participate in the public Wave Auction starting from December 18th. Stay tuned for our next blog that will give a detailed explanation of how the Wave Auction works and also how to secure your very own exchange though XHT-Collateralization and the XHT staking model.

For more crypto industry and bitHolla news, check us out on Facebook, Twitter, LinkedIn and our website!