HollaEx Affiliate Program
The HollaEx Affiliate program (HAP) is created to incentivize the use of the HollaEx Kit which is an exchange software kit designed for businesses to create and launch an automated exchange platform. HAP is also designed to stimulate further trading for the HollaEx token which is a required token to run the HollaEx exchange software.
Key Points:
For every HollaEx Token purchase done through HAP referral, there will be 10% bonus (5% in HollaEx token and 5% in USDT)
The bonus will be automatically credited to your HollaEx account periodically
You can find your shareable affiliate link in your account summary page
If you haven't got an affiliate link you can apply for one here.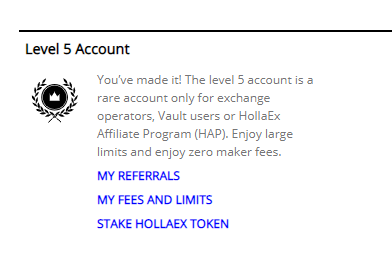 How much can I earn?
HollaEx Affiliation Program (HAP) is sponsored by HollaEx Foundation and is designed to be results orientated meaning that talented salespeople will be greatly rewarded for great sales results.
For each HollaEx Kit sold worth approximately ~500,000 XHT(100,000 USDT) will result in a commission payout of approximately ~$10,000 for each exchange kit sold.
How does it work?
Successful individuals in HAP are provided a unique affiliate link which will entitle them to a 10% bonus on every XHT bought from all the people that signed up through their HAP affiliate link.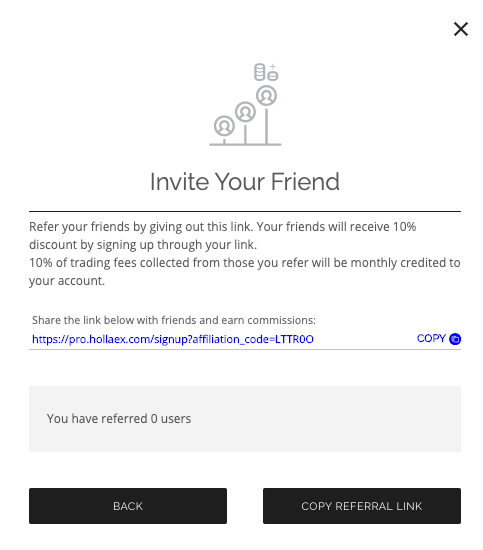 HAP Ambassadors
A HAP Ambassador is either a special group or individual that have shown great results and/or has posses special leverage within a network or country. HAP ambassadors are granted a monthly allowance for holding educational events.
Advantages of being a HAP ambassador:
Materials and financial support
Bonus commissions
Region exclusivity
Autonomy
How do I get in?
All HAP applicants and/or ambassadors must first understand how the HollaEx system works. Read the HollaEx Whitepaper at https://hollaex.com/docs/whitepaper.html and apply for HAP here.

For more crypto industry and bitHolla news, check us out on Facebook, Twitter, LinkedIn, and our website! To trade the HollaEx Token (XHT) visit the exchange.