Crypto exchanges are the gateway to the crypto industry. Since the early days of Bitcoin, there has been a growing appetite for crypto exchanges in places where a large number of the population is unbanked
Just recently, the Indian supreme court lifted a ban on cryptocurrency trading while other reports show that 90% of the value in the crypto industry is in crypto exchange services.
While as of the writing of this how-to guide we are seeing economic issues due to COVID-19 yet crypto exchanges aren't impacted, in fact, they are the least risky way to make a profit going forward as the world upgrades the financial system into a more internet compatible one. If you're considering starting a crypto exchange, here are some things you need to first consider.
Why do you want to start an exchange?
The first and most obvious reason to start a crypto exchange is to offer cryptocurrency trading that may not be easily accessible to your community. You can use this exchange list to find out which countries' lack of exchange infrastructure to guide you into where a crypto exchange would make the best business sense.
For the token issuer, launching a crypto exchange is a plus since popular token listing platforms like CoinGecko and Coinmarketcap require a token to be listed on at least 2 exchanges. Therefore, launching a token on your own exchange allows you to save on expensive listing fees.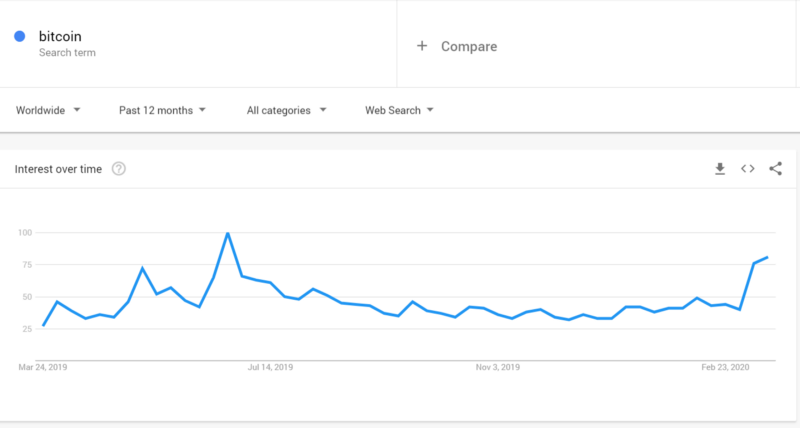 While critics might argue that cryptocurrencies have dramatically reduced in value since its last peak where Bitcoin's price nearly hit the $20,000 mark, some economic analysts predict a big positive change is around the corner. Other results show that searches for the term Bitcoin in Google have surged. This evidence shows that there is still significant support for the industry.
Plus, it's no longer just about Bitcoin. Traditional markets are now pushing for what the crypto industry has been doing for a long time and that's more small scale, independent exchange doing IPOs. If we translate this trend it will lead to even more exchanges doing more capital raising via the exchange in new ways we haven't seen before.
What are the different types of exchanges?
There are 3 types of crypto exchanges, these being, centralized exchanges (CEX), decentralized exchanges (DEX), and peer-to-peer exchanges.
Centralized exchanges
Centralized exchanges are the most popular type and act as the custodian of the wallets on the exchange. Apart from being the custodian, the governing body also takes care of the security of each wallet and is responsible for upgrades or handling of disputes on the platform.
As a trade-off for their high functionality and high trading volume, such exchanges can run into security issues which makes the risk rewards high for those that run an exchange.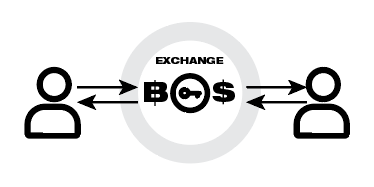 Examples of such exchanges include platforms like HollaEx.com, Binance, Kraken, and Coinbase.
Most business people that want to run their own exchange end up going for a centralized exchange model because it has the most ways to make money from listing fees, trading fees and even providing payments.
Decentralized exchanges
Unlike centralized exchanges, decentralized exchanges (DEX) are non-custodial and work to transfer funds from one wallet to the other. Their biggest advantage is that they offer more control and privacy with zero censorship. Each order is time-stamped on the blockchain allowing for transparency in terms of price.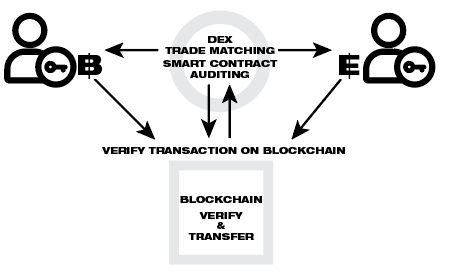 However, since there is no escrow or central entity to govern transactions, these exchanges lack a moderator in the cases when a dispute rises between traders. They also have low liquidity and a low trading volume and are extremely slow with limited functionality.
Most DEXs make money through coin listing fees.
Peer-to-peer exchanges
These types of exchanges are also quite popular in the crypto space with exchanges like local Bitcoin recording high trading volumes in places like Hong Kong.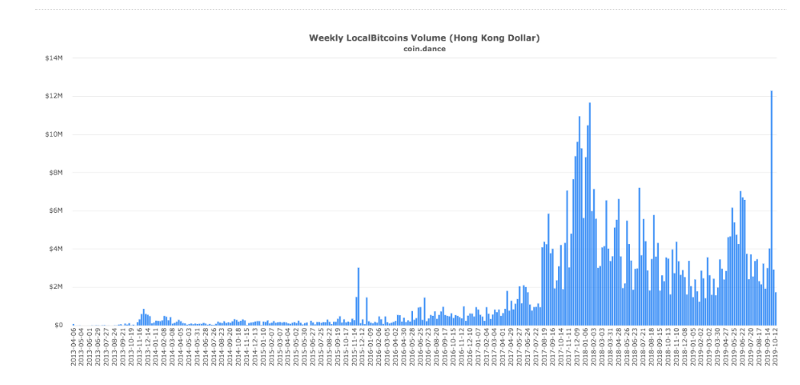 They operate more like decentralized exchanges; however, instead of having an autonomous program directly connecting one wallet to the other on the blockchain, peer-to-peer exchanges connect one trader to the other and govern transactions using escrow.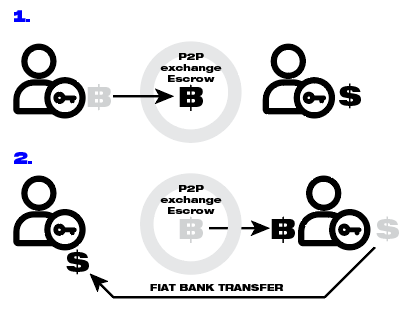 The business model for a peer-to-peer model is to charge a percentage of the transaction fee via the escrow and direct advertising on the platform.
Why is it important for crypto exchanges to obtain legal counsel?
Complying with the different laws and regulations of the country where your exchange is based is crucial. In terms of obtaining legal counsel, there are several options, such as:
Hiring a legal team
Adding an advisory board
Using a third-party legal team
With rapidly evolving crypto laws and regulations, having a full-time legal compliance team can make the task much easier and it will help you to launch your crypto exchange in a country with crypto-friendly laws and regulations.
While countries like China have a history of banning crypto exchanges — countries like South Korea and Singapore are known for having progressive crypto laws and regulations. Other countries known for registering crypto exchanges include Luxembourg (where crypto transactions are exempt from tax and VAT), Hong Kong (where crypto is seen as a commodity rather than a currency) and Malta.
Furthermore, KYC and AML laws are increasing in importance as they fight against corruption and unlawful transactions. This means that your business should be structured in such a way that complies with these laws to conduct legitimate business.
KYC and AML compliance requires your business to collect basic data about your customers. That data can then be used in case your business is called upon by your local law enforcement who may need the data to follow up on any cases of financial crime or fraud.
Keeping a record of your users can also help safeguard your exchange business from hackers who would rather not give up their personal details.
In most cases the laws governing crypto are still in a grey area. As a result, it is often safer first setting up a crypto-to-crypto trading exchange, with no fiat currencies. Not having to deal with local fiat currencies will result in fewer legal headaches.

How to create a financial plan for your crypto exchange?
It is important to plan your budget to make conscientious financial decisions for the growth of your business. Budgeting will also make it easy to choose the right method of raising finances. First, start by figuring out how your business will be funded. Here are 4 common ways:
Self-funded: Founder's inject capital in their own business.
Venture-backed: Founder's raised funds from venture capitalists (VCs).
Angel-backed: Founder's raised funds from either angel investors or friends and family.
ICO: The team launches an initial coin offering (ICO) to raise funds.
IEO: The team launches an initial exchange offering (IEO) to raise funds via an exchange listing.
STO: The team launches a security token offering (IEO) to raise funds via to raise funds.
If you choose the VC route, VC firms will require that you prepare an extensive business plan (pitch deck) that details exactly what the big opportunity is, and why you are suited to take advantage of this opportunity. Additionally, VCs will want to see, at the bare minimum, a working prototype (MVP) of your product and traction (user growth). For this reason, the time that it takes to raise funds from VCs is considerable when compared to an ICO or an IEO.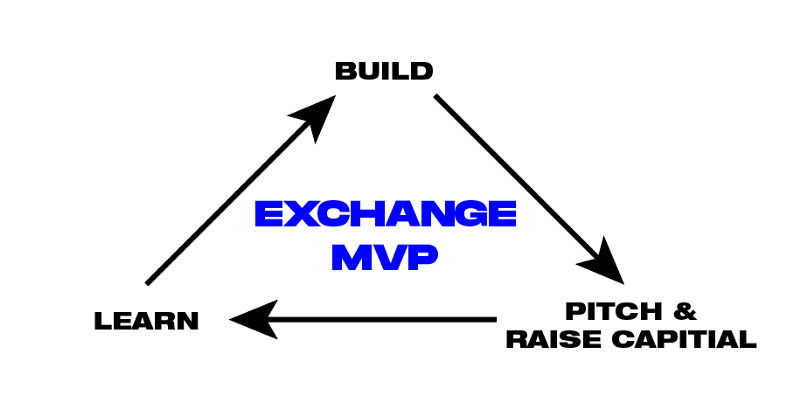 ICOs, STO, and IEOs, on the other hand, may require less formal preparations, depending on jurisdiction and allow you to almost immediately start raising funds. That said, it is important to point out that like VCs, token crowd sale investors will want to see at least a minimum viable product (MVP) and a team with a solid track record. This is where using a white-label exchange solution can be useful as it allows you to validate your idea by getting users and investors.
How to create a business model for your crypto exchange?
A business model is simply the plan or strategy you intend to use to make profits for your crypto exchange. Hence, the business model should outline how your business intends to make a profit. It is actually pretty easy once you have users and consistent activity, simply charge a transaction fee for every trade and operate the exchange.
But what if you don't have the users yet? Then you must convince them to come.
One way to convince users to come is to provide a utility token and/or exchange token created on your exchange which will be used to incentivize users to use your platform. Your token on your exchange will then be used for:
Trader voting: The right to vote on the future of the exchange.
Rewards buyers and sellers: Upon the completion of certain tasks.
Gateway: The utility token can also be used as a gateway to specific functionalities on the exchange.
Store of value: The token can be a store of value and used to transact outside of the exchange.
Your exchange can also act as an affiliate for other crypto-related services. This means, with enough traffic to your exchange, your business can earn commissions from recommending other crypto-related merchandise such as cold wallets. Plus, not to mention, your exchange can charge trading fees on top of every transaction.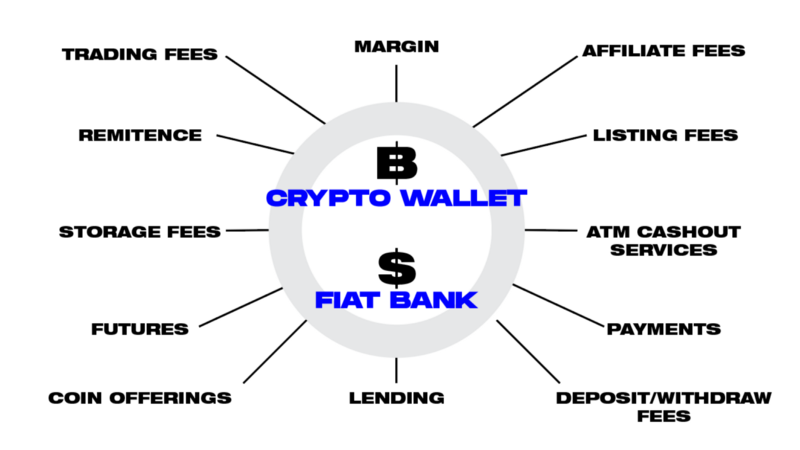 The business model is really limited by your imagination and the more users you have the more options you will have but before that having the right liquidity and smooth deposits/withdrawals and transaction fees will be the bread and butter of your operations.
The secret of a good business model for a crypto exchange is to simply allow for a smooth 24/7 consistent flow of money in and out of the exchange. Minimum delays and downturn.
Do that long enough and you build trust and a brand that people will depend on for their crypto financial service needs. It sounds simple but it requires survivability. There will be low trading days and crazy ones.
The formula is simple — just be consistent. That is where having good exchange software comes in. You don't want to have to deal with the technicality that can take your exchange down for days. You want to focus on the fair and smooth flow of money in and out of the exchange so that users don't have to think about it and the exchange business will take care of itself.

How to build a crypto exchange?
You can either build it yourself from scratch by hiring developers or purchase a white-label exchange as a turnkey solution.
Building it from scratch
If you are looking to build a crypto exchange from scratch, then you will need to hire between 3 to 5 developers. These programmers will need to work on building your exchange for approximately 6 to 8 months.
You can read some ballpark figures on developer salaries in our other article here, which will help you to determine how much it will cost you to build a crypto exchange from scratch.
To reduce costs you can hire remote developers, however, that may result in technical debt (also known as code debt), which refers to how low-quality code can hinder the future scalability of a product as a lot (if not all) of the code may need to be rewritten.
There are also other additional factors to consider, such as hosting packages, purchasing SSL certificates, on-going product improvements, conversion rate optimization (CRO), and UX design.
Having said that, another alternative you could consider is to outsource the entire project to a web design agency. In view of this, it may not be your best option and may end up costing you more because it is rare for an agency to adhere to deadlines. And, if your product ends up taking longer than expected, agencies may try to charge you more and threaten to stop work — leaving you with a half-built product.
Alternatively, you could also go with a full turnkey solution like the HollaEx Kit, which allows you to set up a fully functional crypto exchange in minutes. This can greatly reduce the time since the entire platform has already been created to be used instantly. Ultimately, this option will save you a lot of time and money.
What you need to know about crypto exchange liquidity?
Liquidity refers to the ease with which an asset can be exchanged for cash. In terms of crypto exchanges, the term refers to the speed with which a trader can complete a transaction in the most cost-effective way.
An entire market can also be considered to have liquidity if the assets therein can be sold and bought easily and at transparent prices. In regards to crypto exchanges, more liquidity is especially important as it reduces the chance of price manipulation because more money is required to effect price changes.
If you are looking to create a crypto exchange with a price equilibrium — then, getting liquidity right will make the exchange platform less susceptible to volatile price swings. This also creates a better user experience, since more traders are attracted to the exchange resulting in faster-filled orders.
That's because, with higher liquidity, the price spreads get tighter and greater resulting in more accurate and precise chart formations. On the other hand, a market with less liquidity leads to volatile price swings that skew the chart formations.
Market makers are pivotal to the liquidity of any exchange since liquidity is a function of the makers and takers on an exchange. A market maker can be an individual or a company with the specific role of standing ready to settle buy and sell orders regularly.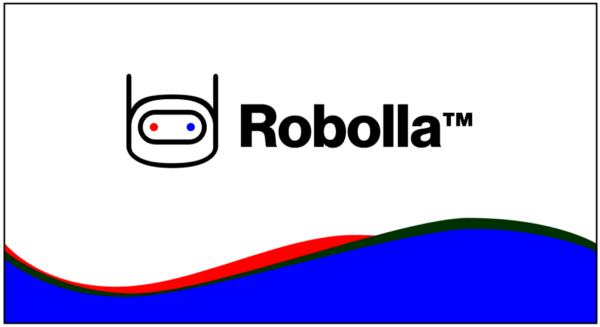 That said, besides getting the exchange built and set up dealing with the liquidity is easily the next biggest challenge. That is why every user of the HollaEx Kit will have the option to run a remarketing bot to help fill your orderbook by sourcing liquidity from other exchanges. For more info on liquidity, solutions you can visit our website.
How to decide on a payment processing system for your crypto exchange?
Cash/fiat payments
Payment processing is simply a means for your exchange to accept money. This can be your business bank account, or/and some third-party payment processor to handle fiat currencies, fiat currencies being traditional local currencies such as the USD or EUR.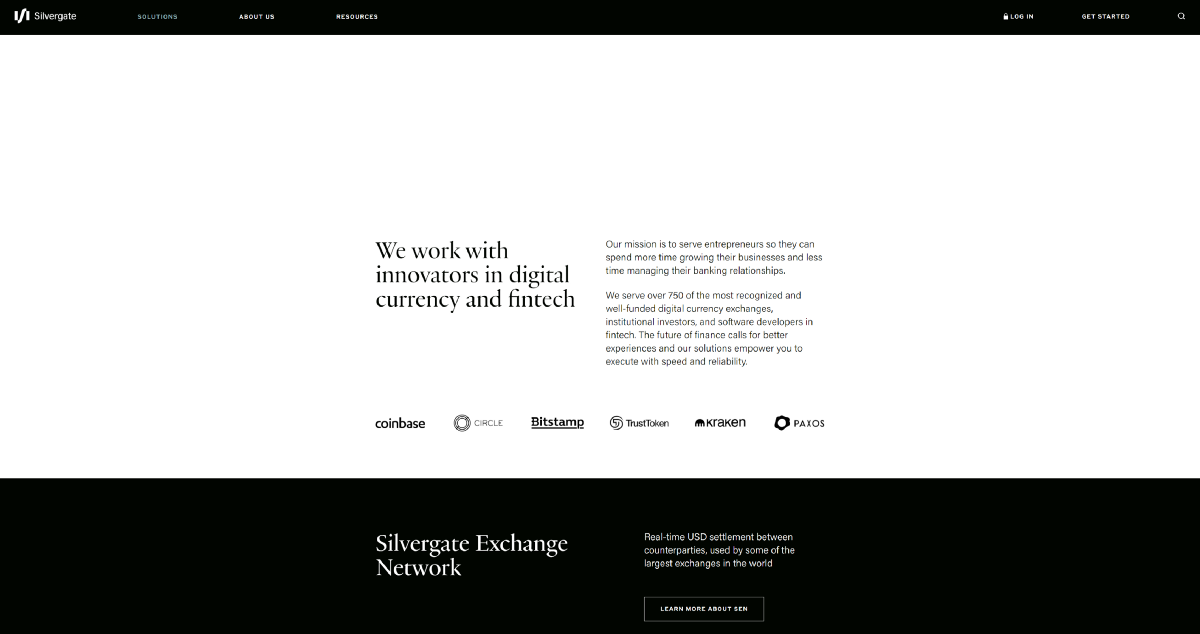 It is important to understand it can be challenging getting a fiat on-ramp connected to your exchange. This is often where many business people underestimate the time and red tape.
When it comes to fiat/cash payment processors which are external, you should seek out your local banks and check if they will give proper APIs so that you can connect it to your exchange.
Obtaining a bank that will work with your crypto exchange can be challenging but not impossible as more banks are warming up to blockchain technology. If a proper bank connection can not be established then using a specialized third-party payment processor is the other option.
It is important to note that these third-party payment processors come with varying fee structures. In order for you to maintain a competitive edge and keep costs low, it is better to use a reliable payment processor with low transaction fees.
One advantage of using a specialized fiat payment process for your exchange is that they can reduce any legal headache that may come from dealing with fiat currencies directly, they also can be much faster and easier to work with.
With that in mind, shop around and be aware that some payment processors may have hidden fees in their contracts. Read your contract carefully, particularly any fine print in regards to the "settlement time." Plus, make sure to have your legal team thoroughly investigate compliance with best practice rules and regulations.
US payment processing regulations differ
The US federal laws do not require compliance with payment processors; however, several states in the US do. This is why you must check the compliance of your payment processor to ensure that you adhere to cybersecurity regulations that safeguard the security of your exchange.
Crypto wallets
When it comes to crypto-assets such as BTC, your exchange software should already be handling your crypto wallet in some way or another. Wither inbuilt or external your exchange crypto wallet is your crypto payment processing and will allow your exchange to handle all incoming crypto flows.
If you're going to run a crypto exchange, you will need to decide if you will offer a crypto wallet to your users. In terms of ease-of-use, exchanges that do offer a crypto wallet make trading convenient between cryptocurrencies supported on an exchange. This a centralized exchange model as we talked about earlier.
However, that said, it also comes with the responsibility of securing all those crypto funds and their private keys from hacks. The more private key you store on the exchange the bigger a target your platform becomes for cyber hackers.
The HollaEx Kit gives the option to manage the crypto wallet directly or outsource the custody to a specialized crypto wallet service provider such as bitHolla's Vault or DACS saving you much of the unknown security issues that can come from running an exchange crypto wallet.
The other alternative is to allow your users to connect their wallet to your exchange and trade from their wallet which is a DEX and peer-to-peer model.

How to market a crypto exchange?
Having good marketing, PR and growth strategy can bring about incredible results in terms of making your exchange stand out. In view of this, it is a lot harder than it sounds. Both sales and digital marketing teams need to be aligned to draw in new customers.
Here are several strategies and tactics you can implement right now:
PR: Develop relationships with key crypto journalists, podcasters, and YouTuber's to generate media exposure for your brand. Additionally, you can also use PR software tools like Meltwater and Cision for contacting reporters at scale; or HARO for responding to reporters that are looking for expert commentary.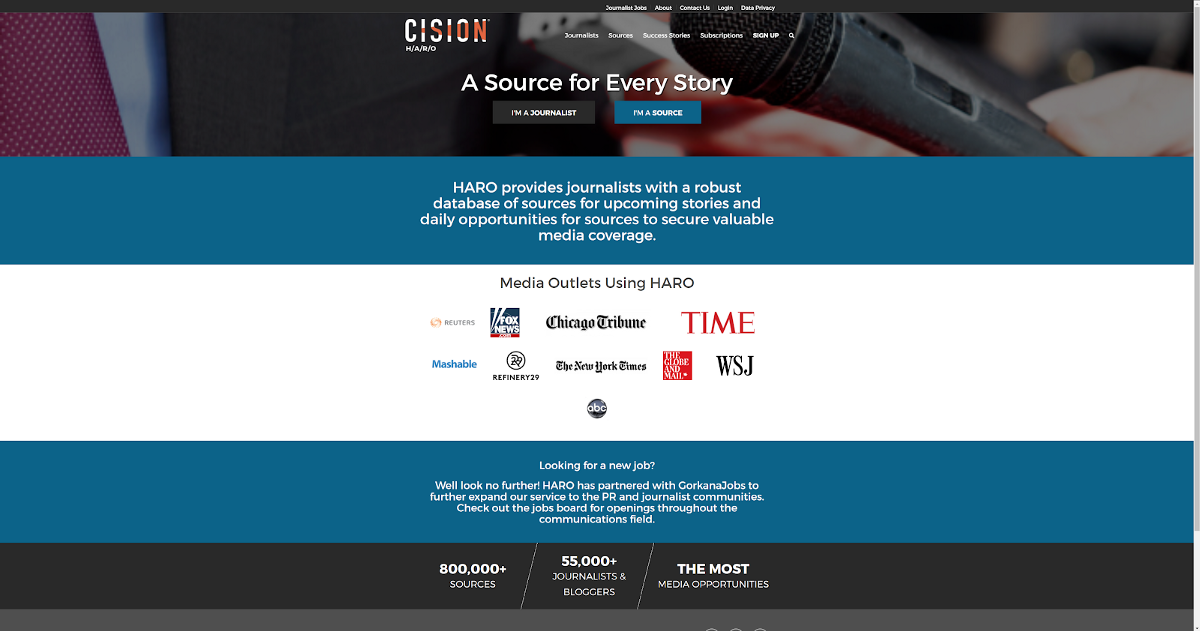 Advertising: You can use traditional social ads such as Facebook ads, Twitter ads, Google ads; or traditional crypto networks like Coinzilla and Cointraffic for banner and display ads. Not to mention, you can also syndicate your content via a platform like Outbrain and advertise to your key target audience.
Conversion-rate optimization (CRO): Use multivariate testing (also known as AB testing) to test different variations for things like landing pages, email funnel copy, the color of buttons on a website etc. This is especially powerful when used in conjunction with a landing page (LP) that has an offer (eg. a free ebook download) combined with ads (eg. Google ads).
SEO: Rank for specific keywords that focus on user intent. You can use tools like Ahrefs and SEMrush to identify what keywords your competitors are ranking for, the search traffic and intent (eg. if someone is searching for "buy bitcoin" you know they want to immediately buy crypto) behind that keyword, whilst also identifying new long-tail keywords (eg. what is the best crypto exchange in Singapore?) that can bring in traffic.
The reality is, there are actually 100s of things that crypto exchanges can do on the marketing front to grow their exchanges. Whilst, during 2017–2020, we saw a lot of ICOs with unconventional ways to market their cryptocurrencies like "airdrops" — the traditional ways of creating and growing a startup, do in fact apply to crypto exchanges.
Things like email funnels (ie. journeys), contributing to relevant news publications and authoritative blogs to share your ideas as a thought leader, viral marketing, PR stunts, billboard ads, TV commercials, outranking your competitors in SEO, refer-a-friend programs, etc. And ultimately, this presents a large opportunity for crypto exchanges to tap into.

Want to start your own crypto exchange today? Start a free trial by clicking here or get a free exchange consultation by contacting sales@bitholla.com
---
For more crypto industry and bitHolla news, check us out on Facebook, Twitter, LinkedIn, and our website!